Success Stories
Check out just a few of the people who got to understand themselves more, feel more comfortable in their own skin, and discover more about their future direction. It all started by booking their first 20-minute coaching assessment!
Laura says: Working with Sam has been truly groundbreaking for me.
I wanted to do more and dream bigger, but was lacking confidence and the know how. Sam was able to break down the walls I had built up and helped me get to the core of who I was. I always felt like I was moving forward and honestly the changes I have made in the last year are huge. I am and launching some really exciting projects that I finally found the courage to bring to life.
It's amazing how working with the right person can take you so far!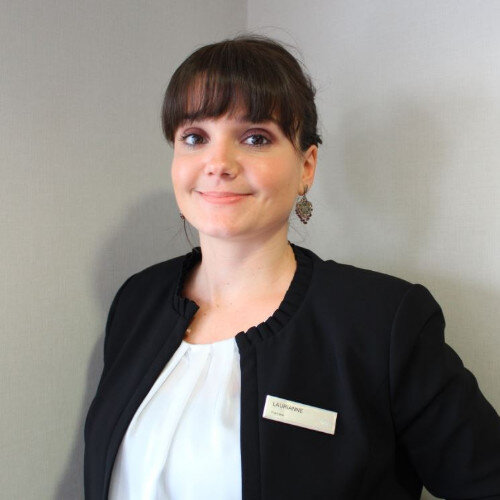 When I first started my sessions with Sam I was completely lost in my personal and professional path! I was not sure if he would be able to help me, yet a couple of sessions later I had started to apply all his advice and I can definitely say he changed my life :)
I have finally found out who I am, my values and what are my next steps. Sam is your person to assist you to understand your values, emotions, strengths, weaknesses and how you could be yourself at 100%!
Tara Jennings
Tara says: "Sam is absolutely incredible when I think of how much I have learned and developed. I have developed emotionally and mentally, and I have completely changed the way I deal with certain situations which has only helped me for the better.
Sam was so easy to talk to, even when I mentioned things that are really hard for me to open up about. His non-judgemental, calming and friendly personality meant that I felt more like speaking openly to a friend rather than a stranger."
kIERAN Blake
Kieran says: I remember a few days before my meeting with Sam, I nearly cancelled! I had reached a point where i felt useless, worthless and undeserving of succeeding as an entrepreneur.
Sam has a way with people, fact. I'm saying this as a Gary Vee & Lewis Howes fan, but Sam is different, in a good way. Sam has an infectious energy, coupled with an aura of serenity & a down to earth personality.
He knows his stuff, unscrewed my head and equipped me with the tools to move past old hurts. We spoke for over an hour and broke down the mental barriers that were impeding my progression.
If you get the opportunity to meet with Sam or his team - JUST DO IT! *Shia Labeouf face* You won't regret it.
Zoe Jackson mbe, Multi-Award wINNING ENTREPRENEUR
Sam Jones is a unique talent for inspiring change in people.
lISA bAKER, eDITOR, hr news
What Sam has achieved in is really inspirational
bEVERLEY bLACKmAN, UKCP rEGISTERED pSYCHOTHERAPIST
Sam Jones has created a detailed, insightful, motivational and comprehensive program to help ease young people through a stage of life which can be daunting and is often rife with confusing and life-changing choices. 'TwentySomeone' cannot be bettered.